Vin Diesel & Paul Walker's 'Fast & Furious' Muscle Cars On Display At Universal Studios

The high-octane muscle cars featured in Universal Pictures' upcoming action-thriller
Fast & Furious
are on display exclusively at Universal Studios Hollywood as The Entertainment Capital of L.A. adds the exotic street racers to its world-renowned collection of authentic movie picture cars and props.
The 1987 Buick Grand National and a 2009 Subaru WRX STI that are driven by the stars
Vin Diesel
and
Paul Walker
are parked inside the theme park within arm's reach of fans and car aficionados.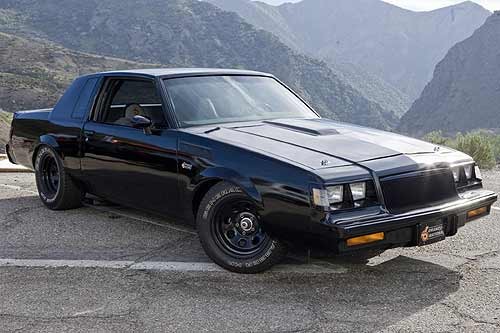 1987 Buick Grand National -- driven by "Fast & Furious" star, Vin Diesel
Photo: Jaimie Trueblood / Universal Pictures
(c)2009 Universal Studios
Fast & Furious
re-teams Vin Diesel and Paul Walker in the ultimate chapter of the film franchise built on speed. Heading back to the streets where it all began, Diesel and Walker rejoin
Michelle Rodriguez
and
Jordana Brewster
to blast muscle, tuner and exotic cars across Los Angeles and floor through the Mexican desert in the new high-octane action-thriller. The film arrives in theatres on April 3, 2009.
Universal Studios Hollywood's fleet of famous cars parked along the Studio Tour route currently features more than 16 recognizable prop vehicles from famous movie and TV productions including
Back to the Future
(DeLorean, a futuristic Edsel and Biff's Cadillac),
Serenity
(Mule),
Animal House
(Death Mobile),
The Blues Brothers
(Blues Mobile),
The Mummy
(Dusenberg),
The Little Rascals
('Norman Schwarzkopf' go-cart),
Magnum P.I.
(Ferrari),
Jurassic Park
(off-road Mercedes SUV), and from the Marx Brothers movies, a 1932 Ford Model A.
Adding to the collection of automotive classics, other cars from the
Fast & Furious
franchise are on display adjacent to the popular "
The Fast & The Furious
Extreme Close-Up" experience on the behind-the-scenes Studio Tour.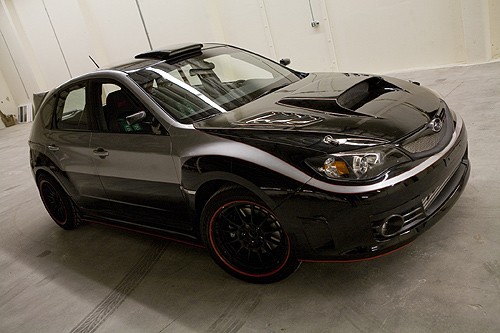 2009 Subaru WRX STI -- driven by "Fast & Furious" star, Paul Walker
Photo: Jaimie Trueblood / Universal Pictures
(c)2009 Universal Studios