Vin Diesel: Action Star, Father, Proud Geek & Heartthrob

The first thing anyone should know about
Vin Diesel
, AKA Mark Sinclaire Vincent, is that he is a huge Dungeons and Dragons nerd. The actor admitted with charming self-deprecation that he has been a fan of the game for over two decades. It is hard to imagine
Riddick
pretending to be a dwarf mage, but somewhat sweet and unique at the same time.
Born in New York City 41 years ago, Vin is biracial and was raised by his stepfather and mother with his three siblings. His mixed racial origins came back in a big way early in his career when Vin wrote, directed, and starred in a film called "Multi-Facial." It was about an actor who had trouble getting roles because he didn't fit into an exact race category. He then wrote, directed, and starred in the film
Strays
, which got recognition at the Sundance Festival.
Vin followed up these personal projects by a role in
Steven Spielberg
's film
Saving Private Ryan
, the title role of
The Iron Giant
as a voice actor, and then a lead in
Boiler Room
.
It was the character Riddick in
Pitch Black
that really caused Vin to skyrocket into the spotlight, and this is who he seems to be most associated with even now. Riddick is an anti-hero, a villain who may just have a heart of gold trapped under the fury and bitterness, and Vin played him with smokey voiced sarcasm and charisma.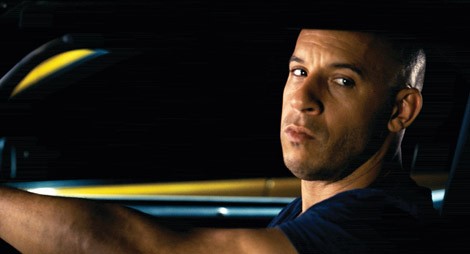 His name was solidified in fame after the huge success of
The Fast and the Furious
, followed by "XXX." Since then he has focused more on action roles, reprising Riddick in
The Chronicles of Riddick
,
Babylon A.D.
, and yes, even in the family film
The Pacifier
when he played a muscly protector for some wayward kids. He gained 30 pounds for his role in
Find Me Guilty
, which was a little outside of his normal films, and it was unfortunately a box office disaster.
This week Vin comes back as Dominic Toretto, a drag racing anti-hero who is best friends with a cop who should arrest him, in
Fast & Furious
.
It was announced he will be playing the famous historical general Hannibal the Conqueror in an upcoming movie. That movie will also be produced and directed by Vin, so hopefully this is a sign that he will be stepping back into a more creative role in movies. As fun as it is to watch him crack skulls and do amazing stunts, it is nice when actors capable of more actually live up to their potential. Coming up he will also be providing a voice for Rockfish, and he gave his voice and likeness to the video game Wheelman which is out in stores now.
Vin Diesel: Action star, writer, father, producer, director, actor, proud geek, and heartthrob. How many muscly hunks in Hollywood do you know that could claim all of the above and more? Go check out Vin in "Fast and Furious" this weekend for adrenaline-filled car races, and keep an eye out for his upcoming projects.
Check out more photos of Vin here!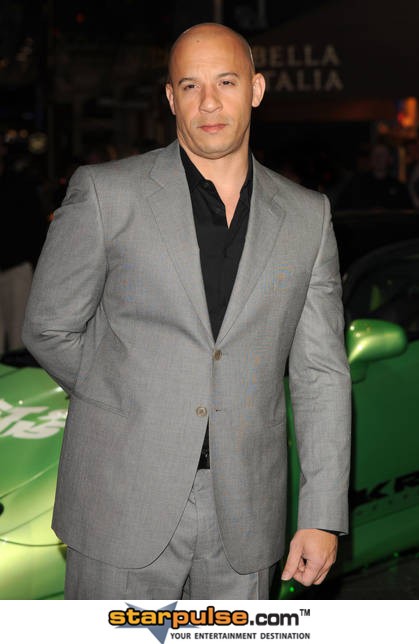 What do you think about Vin Diesel? Let us know in the comments!
Story by
Chelsea 'Dee' Doyle
Starpulse contributing writer