Viggo Mortensen Petitions For More Sigmund Freud Letters To Be Made Public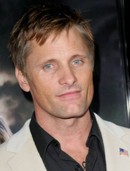 Actor Viggo Mortensen has appealed to the family of Sigmund Freud's psychiatrist protege Carl Jung to release more letters of correspondence between the pair, because they make "fascinating" reading.

The Lord of the Rings star portrays famed psychoanalyst Freud in new drama A Dangerous Method, opposite Michael Fassbender as Jung, about the two medics' differing opinions about the treatment of a young patient, played by Keira Knightley.

Mortensen studied handwritten notes exchanged by the two doctors to help prepare for the role, but he wishes more personal letters from Jung were made available to the public so historians can better understand the relationship he shared with his mentor.

Speaking at the Venice Film Festival on Friday, he said, "The correspondence we have seen between Freud and Jung is so fascinating that it would be thrilling and very informative to have access to all the letters."

The drama premiered at the 68th annual Venice Film Festival on Friday, when director David Cronenberg was joined on the red carpet by the movie's stars Mortensen, Fassbender and Knightley.