Video Surfaces Showing Justin Bieber Being Frisked By Miami Police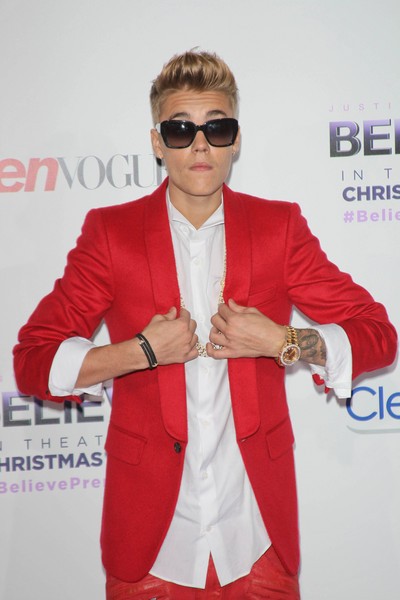 Even celebrities have to undergo undignified procedures if they break the law. Last month, after Justin Bieber was arrested on suspicion of driving under influence, using an expired license and resisting arrest, in Miami, Fla., he was subjected to a police search. And the video has surfaced online.
Footage from CCTV shows the pop star in a black hoodie and bright orange sneakers inside a police station as officers gather together some paperwork.  The singer is asked to take of his shoes, socks and sweatshirt before he spreads his legs apart and an officer pats him down.
Bieber appears to have trouble keeping his oversized shorts up as the official checks his pockets. At one time, the officer has to pull up the singer's pants to keep them from falling off.
According to TMZ.com, Bieber tested positive for marijuana and prescription medication when samples were taken during his arrest.
Meanwhile, Bieber faces felony charges for throwing eggs at his neighbor's house in Calabasas, Calif., in January. The L.A. County District Attorney has recommended he be punished to the fullest extent of the law for allegedly causing $20,000 in damage.
Bieber also made headlines recently after pilots complained that his private jet was so thick with marijuana smoke that they needed to wear oxygen masks.
According to NBC News, the singer, his father and several friends flew from Canada to New Jersey last week and refused to stop smoking weed during the flight.