Video Of Jon Hamm From A 90s Dating Show Goes Viral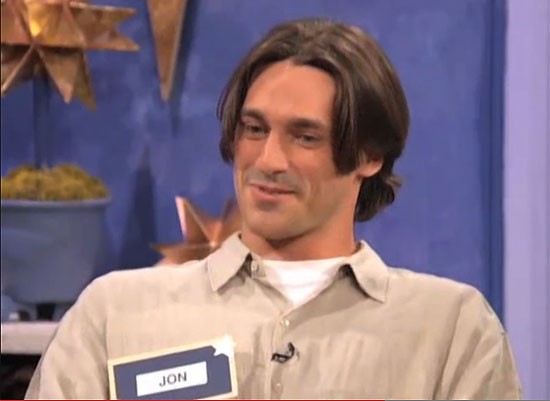 Jon Hamm, who we know and love as ad man Don Draper from "Mad Men," is making headlines for an appearance he made nearly 20 years ago as a contestant on a dating show.
The Daily Mail found the hilarious clip, which reveals a 25-year-old Hamm with long hair as he vies to win a date with a brown haired beauty.
When the host asks Hamm how he would treat a woman on a date he says: "I start off with some fabulous food, (a) little fabulous conversation –
"What else fabulous, Jon?" the snarky host interupts.
"With a fabulous foot massage, for an evening of total fabulosity," Hamm added.
Ultimately, Hamm was turned down.
Meanwhile, "Mad Men's" final season debuts April 13.