Video Interviews On 'The Following'; Premieres Tonight on Fox
One of the most anticipated pilots shown at New York Comic Con (NYCC) to attendees last October was The Following from creator Kevin Williamson of Dawson's Creek and The Vampire Diaries fame.
The show follows a disgraced former FBI agent named Ryan Hardy (Kevin Bacon) who is brought back into the fold to track down the serial killer he captured who has now escaped: Joe Carroll (James Purefoy.) Carroll is obsessed with the works of Edgar Allen Poe and now seems to be tracking the one victim that got away. Hardy even has to consult with Claire Matthews, Carroll's ex-wife, who he also had an affair with sometime in the fast.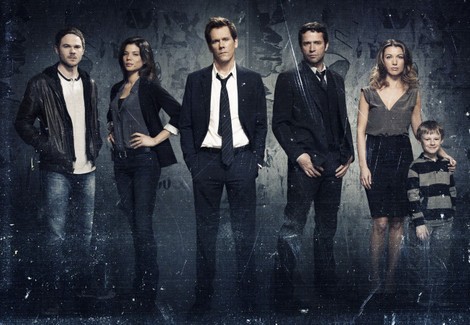 The pilot is tense and there are enough violent and disgusting moments that you'll be shocked to find it at home on the FOX network. It's also got plenty of twists and turns you won't see coming, especially towards the end. It's highly recommended of the new shows premiering in 2013 and it premieres tonight at 9 pm ET on FOX.
During NYCC, I had a chance to sit down and participate in a roundtable interview with each member of the main cast as well as the director of the pilot (and a few subsequent episodes.)
Video Interviews on Page 2