Video: 'Hey Jimmy Kimmel, I Silverstoned My Kid'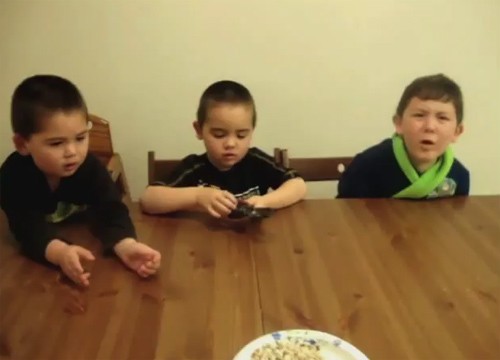 Last week, Alicia Silverstone's video of feeding her son Bear Blu by chewing it for him and spitting it into his mouth went viral. Jimmy Kimmel decided to ask his viewers to video tape their own attempts to "Silverstone" their kids. Here are the funny results:
Feel free to compare it with Alicia's original video:
Opinions on her novel feeding method seem split - several doctors claim that being bombarded by all of the bacteria in a grown woman's mouth is not good for a young child, while others say the introduction of said bacteria will help the child grow a strong immune system.