Video Footage Shows Justin Bieber Wasn't Speeding Around His Neighborhood In Ferrari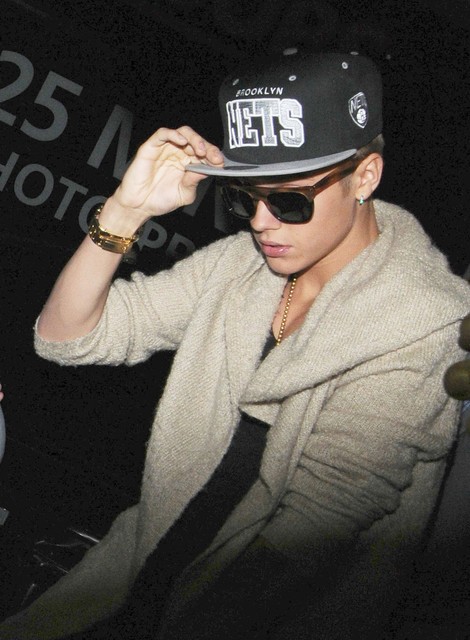 Justin Bieber appears to be in the clear over recent reports that he's been speeding dangerously up and down his street in his Ferrari.

A new video shows that rapper Tyler, the Creator was actually behind the wheel of the pricey car, something he confirmed on his Twitter page.

"That Was Me Behind The Wheel Of Justins Vehicle," he wrote. "Don't Blame Him. People Are Actually Evil Swearing Up And Down That It Was Who It Wasnt (sic)."

Police have obtained the video as evidence in the case, which began with complaints from neighbors, including former NFL star Keyshawn Johnson.

Johnson confronted the two in Bieber's driveway late last month after witnessing the car speeding up and down the private gated community, and he also called police, along with another neighbor, to report Bieber's reckless driving.

But the new video shows Tyler pulling the car into Justin's driveway, while the "Baby" singer follows on a motorcycle. Johnson is also seen arriving to confront the two young stars.

TMZ.com reports that police examined footage from Bieber's security cameras from Memorial Day -- the day of the reports -- and found that Justin wasn't behind the wheel.

The five-minute video also shows Tyler exiting the vehicle and Justin getting in so he could pull it into his garage, which may have caused the confusion.

Sources tell TMZ that it's unlikely any charges will be filed over the incident.