Video Chat With 'Spooksville' Star Keean Johnson And Head Writer Jim Krieg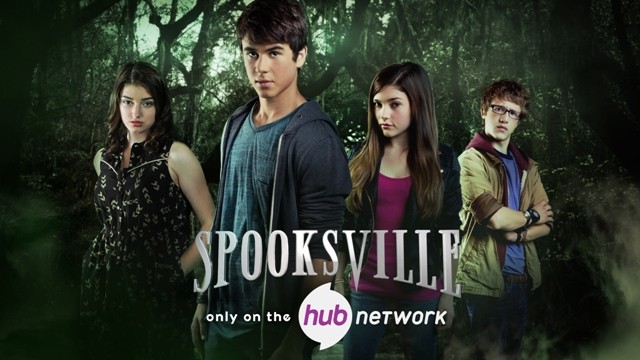 Spooksville is The Hub's latest young adult horror program, based on the book series of the same name. After Adam Freeman (Keean Johnson) moves into town and finds out first-hand why it's called "Spooksville," he and his new friends find themselves dealing with various monsters and other paranormal happenings.
In advance of today's all-new episode, we had the opportunity to talk with show star Keean Johnson and head writer Jim Krieg as part of the network's all-new 'What's The Hubbub?' video chat series. You can watch the chat below, as Keean and Jim answer our questions - and yours - about upcoming adventures on Spooksville, working in the horror genre, adapting the TV show from the books (and sometimes not), and what scares them.
Watch the video chat with Keean and Jim below to get your insider's look at this fresh teen adventure series from the network that brought you The Haunting Hour. Spooksville airs Saturdays at 5 PM ET/2 PM PT on The Hub.
(c)2014 Brittany Frederick. Appears at Starpulse with permission. All rights reserved. No reproduction permitted. Visit my official website and follow me on Twitter at @tvbrittanyf.