Victoria's Secret Model Doutzen Kroes Bares Her Bikini Body In Miami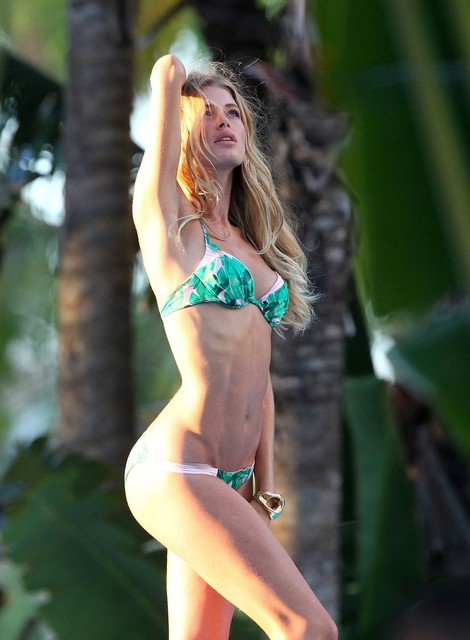 We spotted Dutch model Doutzen Kroes showing off her stunning figure while on a photoshoot for Victoria's Secret poolside in Miami, Florida, this morning.
Doutzen wore a teeny tiny green patterened bikini with a chunky gold bracelet and matching ring.
The 27-year-old model was born in the Netherlands and had never heard of Victoria's Secret until she landed her first modeling job with the company in 2004. They made her an "Angel" in 2008.
Doutzen is the fifth highest paid model in the world. She took home $7 million last year. She is married to Dutch DJ Sunnery James and hopes to launch an acting career.
See more pics from Doutzen's photoshoot...