Victoria's Secret Model Candice Swanepoel Stuns In A Black String Bikini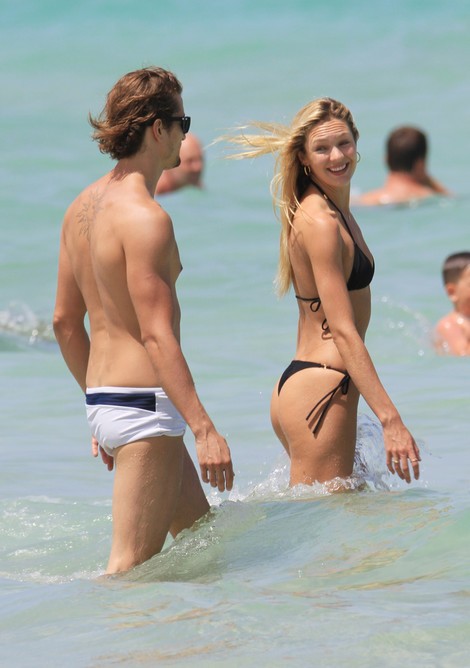 If you happen to be in Miami Beach, Florida, this week you may find yourself sharing the waves with some really beautiful people (yes, Shemar Moore, we're talking about you!).
We also spotted Victoria's Secret model Candice Swanepoel wearing a teeny black bikini while frolicking in the ocean with her boyfriend.
The South African model showed off her slender figure as she took a dip in the clear blue Atlantic water. Life doesn't get much better than that!
Swanepoel recently admitted she was "thin and awkward-looking" when she was growing up. She was discovered in a flea market in her native country. She told British GQ magazine in the spring, "I would say to my mom, the girls at school are teasing me, but I look like those girls on TV. A year later, someone took me to an agency and that's it."
See more photos of Candice...