Victoria's Secret Model Candice Swanepoel Scorches The Pages Of British GQ In A Very Revealing Photo Shoot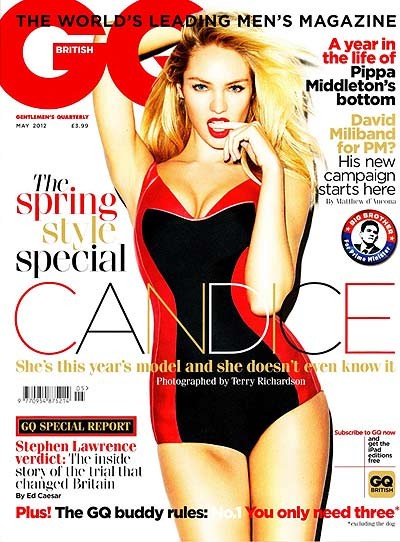 Victoria's Secret model Candice Swanepoel is scorching hot on the pages of the May issue of British GQ Magazine.

The hard-working South African talks about her upbringing, her looks and success in the new issue; on newsstands in the UK March 29th.

Candice grew up on a beef and dairy farm in her native Mooi River, South Africa, and she fondly remembers living the simpler life.

"It was such a pure, beautiful way to grow up," she says. "I used to wear overalls. And big boots, and poke cow poo, and helped the cows give birth. It was a really amazing playground."

As for her looks, Candice reveals that she was often teased for being "thin and awkward-looking" before being discovered in a Durban flea market.

"I would say to my mom, the girls at school are teasing me, but I look like those girls on TV. A year later, someone took me to an agency and that's it," she says.

"Revenge is always... [Laughs] I know it sounds terrible, but it does feel good to show those people."

The 23-year-old also says that hard work and taking chances is what got her where she is today.

"I put all my eggs in one basket when I left South Africa. I put my head down and worked my ass off," she says.

"And look where it got me."