Victoria's Secret Has 'No Plans' To Stop Working With Angel Miranda Kerr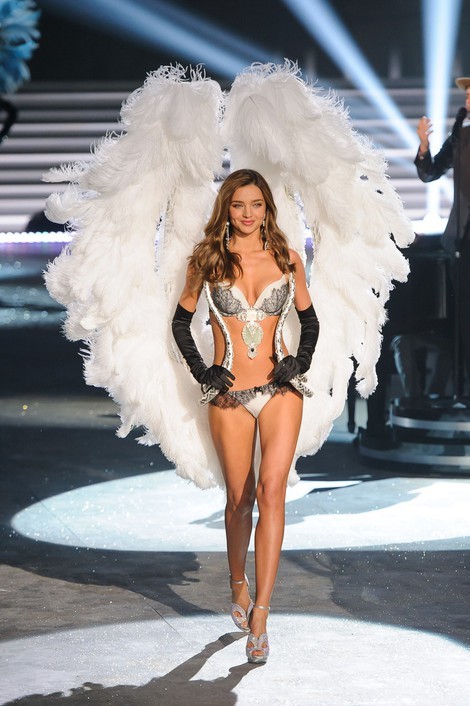 Despite rumors to the contrary, Miranda Kerr has not been fired as a Victoria's Secret Angel.
The Australian model's $1 million contract had reportedly not been renewed, according to UsMagazine.com. The tabloid cited sources claiming Kerr was "no longer a big seller" compared to models such as Candice Swanepoel and Alessandra Ambrosio, and Kerr also had a "difficult reputation."
Victoria's Secret president and chief marketing officer Ed Razek has since come forward to slam the gossip. He explained, "Miranda Kerr is one of the best models in the history of the business - and easily one of the most popular. She is also a consummate professional. Any rumors to the contrary are simply untrue.''
He added, "While her international commitments have kept her away from us more than we'd like over the past few years, she will always be an Angel to me. We have no plans to stop working with her. In fact, I've already invited her to walk the runway in this year's fashion show and, happily, she's agreed.''
The model has been busy over the last couple of years with family commitments, which includes her actor husband Orlando Bloom and their two-year-old son, Flynn.
Kerr made headlines last month after she was involved in a minor car accident and was spotted in Los Angeles wearing a neck brace. She also shared a provocative topless photo on Instagram.