Victoria's Secret Angel Doutzen Kroes Shows Off Her Bikini Bod In Miami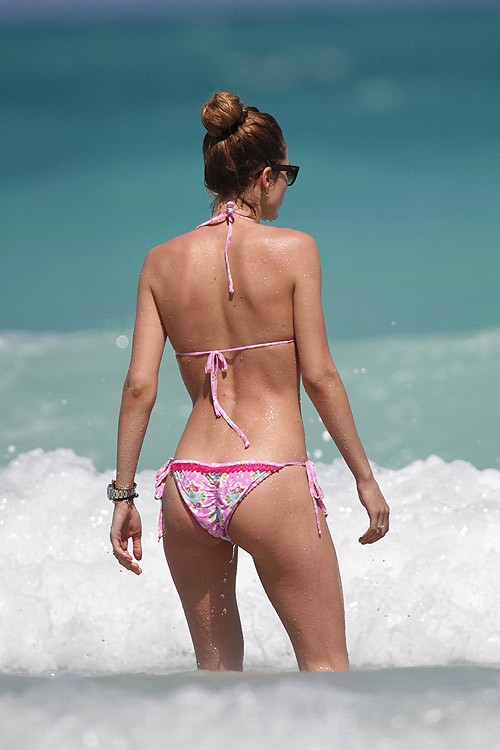 Last fall Doutzen revealed her secret to looking so good and staying in great shape to website PopSugar.com, and it's a system that we can all agree probably works for absolutely no one else on the planet.

"We [Victoria's Secret Angels] always have to ... be bikini ready," she said. "I always eat in moderation, for example if I order French fries I have a salad and I share with my friends -- I share the fries.

"I don't tell myself to not eat anything, not stay away from all sugar or all fries or all the good fried foods. But I eat it in moderation."