Victoria's Secret Angel Candice Swanepoel Poses For New Swimwear Collection Photo Shoot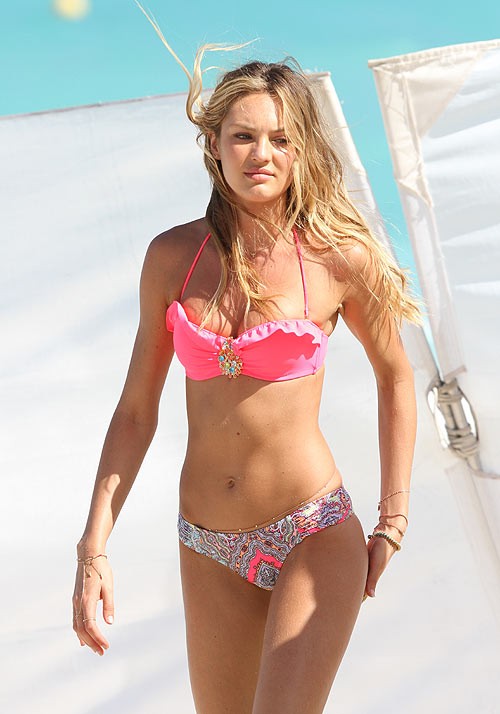 Candice Swanepoel modeled some new designs from the Victoria's Secret swimwear collection in St. Bart's last week, showing her gorgeous body in several sexy shots.

24-year-old South African is fresh of last month's Victoria's Secret Fashion Show; during which executives for the company revealed that she was destined to become one of the company's "Angels".

"She walked in and it was like, 'Who was this beautiful girl?'" said one exec in a behind-the-scenes piece.

Candice got her start as a "fit" model -- one who didn't actually walk the runway, but tried on all the lingerie and outfits to make sure they would fit the other models.

"I never experienced a model who looked good in everything, said one of the execs. So, we put her in the show. It was obvious from the start that she was going to be the most famous."

Candice is well on to becoming one of the most famous; but she says her rise to fame has been pure luck.

"It's been amazing how this crazy career has been created. I feel that it's been given to me. I wouldn't be anywhere without Victoria's Secret," she says.

Check out more of Candice in the next Victoria's Secret swimwear catalog!