Victoria Justice Shares Her Natural Beauty Tips With Self Magazine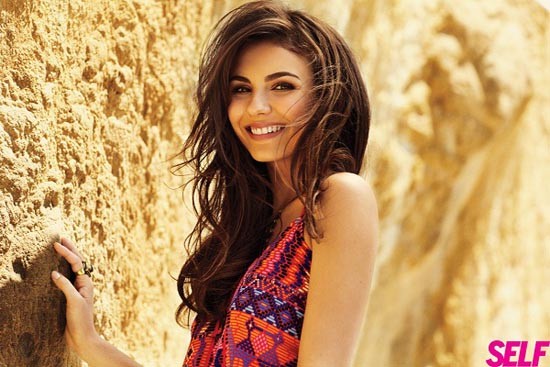 It's hot out. So, doesn't it make sense to relax your beauty routine? Victoria Justice, pop singer (she's about to go on tour) and star of the hit show "Victorious", pulls off natural, laid-back beauty effortlessly.
Want to borrow her tricks for getting this gorgeous in less time than it takes to download a new  summer playlist? Starpulse has the scoop straight from the pages of SELF Magazine as Victoria dishes on her skin helpers (her genius pimple eraser and raw food Detox); how to get great hair in no time (cheat your blow-dry; cold water rinse); and her minimal makeup moves (get naked; think like superman; a little pain is good).
Start from the inside. "When I don't look my best, I Detox with raw foods and lots of water. It makes me feel better."
Try her genius pimple eraser. "If it's over my lip or on my cheek, I color it with a brown pencil. Instant beauty mark! I got that from my mom—she was a disco queen and has lots of tips."
Avoid wrinkles (and rehab)! "I'm only 19, so I'm not super concerned about aging. But my mom didn't drink, smoke or tan while growing up, and she looks great. I'm following her plan."
Get next to naked. "I like an almost-no-makeup look. I wear a bit of blush, waterproof mascara and a lipcolor with a sheer finish. Done!"
Kick it up a notch at night. "I swirl a wet eyeliner brush in brown shadow, then swipe it along my lash line and a little past the corner for an easy cat eye."
A little pain is good. "If I have no time to touch up, I get a natural glow by pinching my cheeks 10 timesreallyhard. Well, not so hard that I bruise."
Relax, it's summer! "I don't do intricate braids or hard-tomaster updos. Just fresh, clean-smelling hair, worn down."
For even more of Victoria's natural beauty tips, make sure to pick up a copy of SELF's July Music Issue.