Victoria Justice Rocks A Red Studded Corset Top & Leather Skirt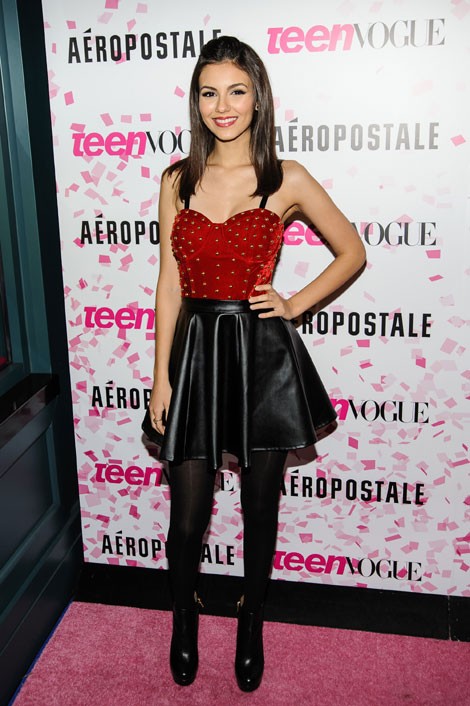 Nickelodeon star Victoria Justice attended the Teen Vogue 10th Anniversary & Chloe Grace Moretz Sweet 16 Celebration looking like a rock star in a black leather pleated skirt, red studded corset-like blouse, black tights, and booties.
The "Victorious" star's latest film, "Fun Size," will be released on DVD Feb. 19. It centers on a high-school senior who loses her little brother while trick-or-treating and asks some friends to help bring him back home before her mother finds out.
Justice, 19, also stars in the upcoming film "Skum Rocks" about a band that becomes massively popular despite having absolutely no musical talent.
See more photos of Victoria...