Victoria Justice Cuddles Up With Build-A-Bear

Teen singer/actress Victoria Justice is quickly adding to her resume after signing a deal to launch a line of kids apparel and stuffed animal merchandise.

The 17-year-old "Zoey 101" star will design a bear-sized T-shirt with the Build-A-Bear Workshop, which is set to hit shelves in December.

A dress will then be made available early next year; and she will eventually design a stuffed animal, reports Variety.

Build-A-Bear bosses have previously teamed up with heads behind "Hannah Montana," "Toy Story" and Jonas Brothers franchises on similar deals.

A spokesperson for the company tells Variety, "Because she's relevant to tweens, she quickly became relevant to us."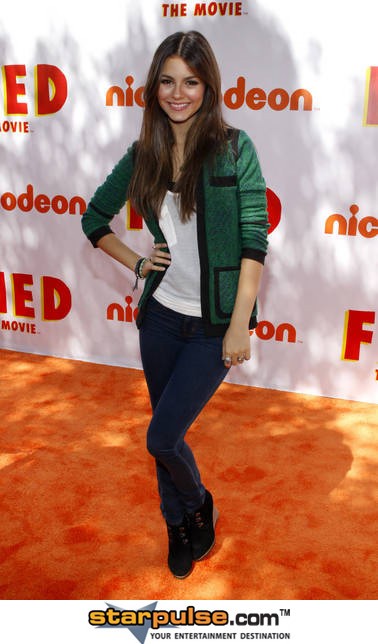 Click for more great Victoria Justice pictures: