Victoria Beckham Takes Daughter Harper Through Manhattan On 'Skyscraper' Louboutin Heels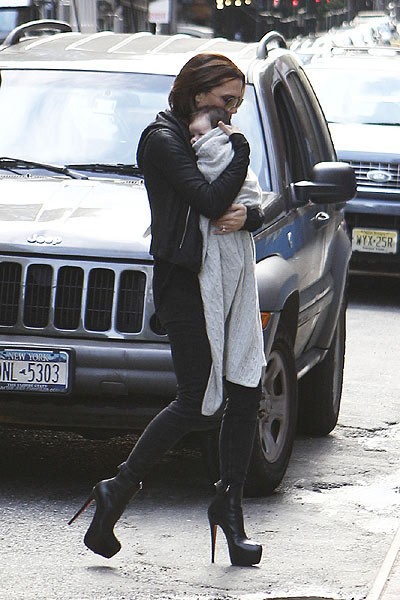 Victoria Beckham was spotted out in Manhattan on Saturday with new daughter Harper Seven. The former Spice Girl looks as though the slipped disc in her back is fully healed now as she had no problem wearing a pair of skyscraper heeled Louboutin boots to complete the outfit with her skin-tight black pants & jacket.

Victoria reportedly injured her back while giving birth to baby Harper (and we thought all celebs had C-sections).

Earlier this week mommy & daughter were spotted out and about for Fashion Week, which the former singer - now a fashion designer - was thrilled about.

"Mummy and baby Harper are very excited for Fashion Week!" she tweeted on Tuesday.

Victoria will debut her Spring/Summer 2012 collection on Sunday at the New York Public Library.