Victoria Beckham Says Rumored Spice Girls Reunion Won't Happen This Year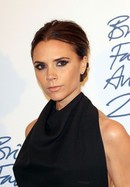 Victoria Beckham has confirmed a proposed Spice Girls reunion this year "isn't going to happen" because the singers are too busy.

Reports suggested the pop group would be reforming to perform at a concert in London this summer as part of Queen Elizabeth II's Diamond Jubilee celebrations.

Beckham has revealed they were approached to play at the gig alongside stars including Paul McCartney and Elton John, but they were unable to accept.

She tells Britain's Sunday Mirror, "The thing with the Spice Girls is it was so flattering to be asked to do the Jubilee. But we have lots on our plates and we are all so focused on the end of the year and Viva Forever, the musical. The Jubilee isn't going to happen. But the musical is going to be ­really great and we're focusing on that."