Vicki Lawrence Revisits 'Mama' With New DVD Collection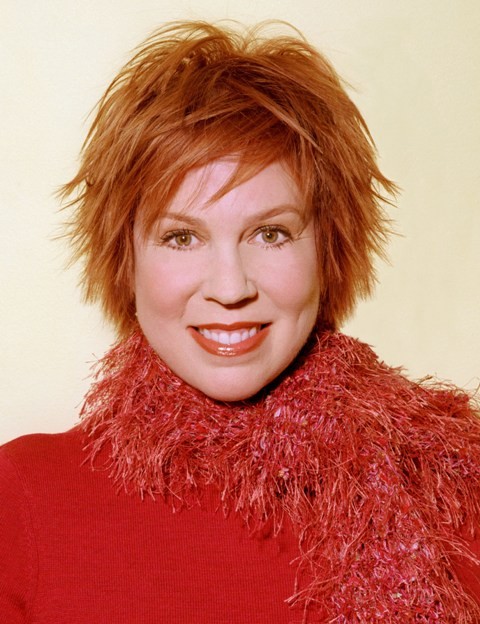 Vicki Lawrence is one of the leading ladies of comedy, and now a new audience has the opportunity to discover her most beloved character, as she's teamed with Time-Life for Mama's Family: The Complete Collection. It's the definitive release of the popular 80's sitcom that starred Vicki as the title character, Thelma "Mama" Harper. The Emmy-winning comedienne recently spoke with BFTV about finally getting the show to DVD, and what it's like for her to have created a persona we can't forget.
"I was just so surprised and so happy," she told us. "I've been wanting this to happen for a lot of years, and I have asked many people, and I always got a no - it's too expensive, there's too many problems, whatever. And then last year, when we did the Carol Burnett Show bonus features [for that DVD release], I just said this would be my dream come true."
Much like China Beach: The Complete Collection, the mega-set for Mama's Family is a thorough accounting of the series. Not only does it contain all 130 episodes, but there are over 10 hours of bonus features, which include fresh interviews and the Eunice TV-movie that preceded the series. Time-Life also restored the Harvey Korman introductions to each episode that were cut from syndicated reruns. This is another set that doesn't just contain the whole show, but it gives a sense of what actually went into the show, as well.
"They do such a beautiful job," enthused Vicki. "They have a loving attention to detail. They just treat you like you wish you would be treated."
The set also means that a whole new generation of TV buffs can rediscover this show in the way they have series like China Beach and The Carol Burnett Show. "I think TV has changed a lot," said Vicki, when we asked if there's anything a fresh audience ought to know. "Somebody was telling me the other day, she said I honestly don't think there ever would've been an Everybody Loves Raymond without Mama's Family. Mama was the first hysterically funny dysfunctional mother and now that's okay.
"But before that, you were the perfect mom and you never said a cross word to anybody. And I think because TV has changed so much, the kids now will go back and just laugh at this for what it is. Maybe even moreso than we did in the day. What we've come to find out over the years is everybody knows these people. Everybody has someone like this in their family."
To further celebrate, Vicki is currently in the middle of touring with her stage show, Vicki Lawrence & Mama, which features her observations and comedy as well as the Mama character. It was during those touring appearances when Vicki noticed that Mama's Family has touched far more than just the folks who saw the show in its original run.
"When we first started doing my stage show, I was really surprised at the demographic of the audience. There were a lot of young people in the audience," she explained. "Interestingly enough, that's what they grew up knowing. They watch my stage show, they hear all my stories, and then they get on YouTube and they find you backwards. And then they'll come back to the show. It's a very weird Back to the Future kind of a thing. It's very cool."
"I'm very fortunate," Vicki continued, reflecting on how Mama is still in her repertoire decades after the character began life in the recurring Carol Burnett Show sketch The Family. "She's sort of iconic, I guess. She's sort of taken on a life of her own. People sort of think of her as a real person. People ask me, 'Where's Mama?' Like 'Hold on, I'll get her, she's in the car.' I get jealous of her almost!"
(c)2013 Brittany Frederick. Appears at Starpulse with permission. All rights reserved. No reproduction permitted. Visit my official website and follow me on Twitter at @tvbrittanyf.