VH1 Deflates Katy Perry's Chest For 'Divas Salute The Troops' Poster (Photo)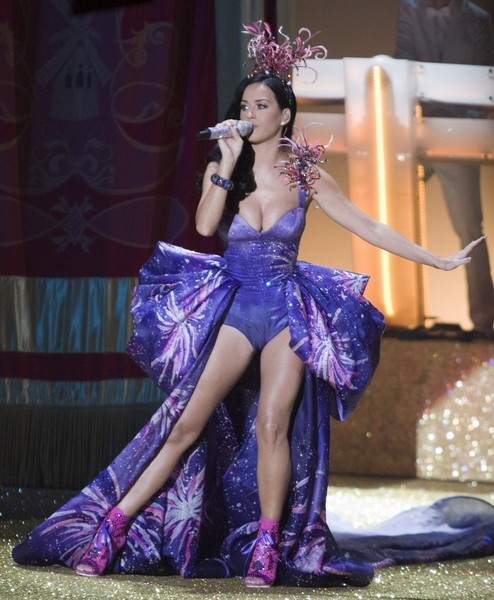 Katy Perry's bust has hit the headlines again after her handlers asked VH1 marketing men to tone down her assets for the poster advertising the upcoming "Divas Salute The Troops" TV special.
 
The newlywed singer appears parachuting into the ad and her reps feared Perry's sizeable chest would stir up fresh controversy - so they asked for a retouch, according to reports.
 
Her boobs were digitally toned down to appear smaller in the official poster for the December 5 concert.
 
A source tells UsMagazine.com, "Her team thought her boobs looked too big."
 
It's not the first time Perry's breasts have caused her problems - "Sesame Street" bosses were forced to axe her performance of "Hot N Cold" last month on the kids show when parents complained about her busty look.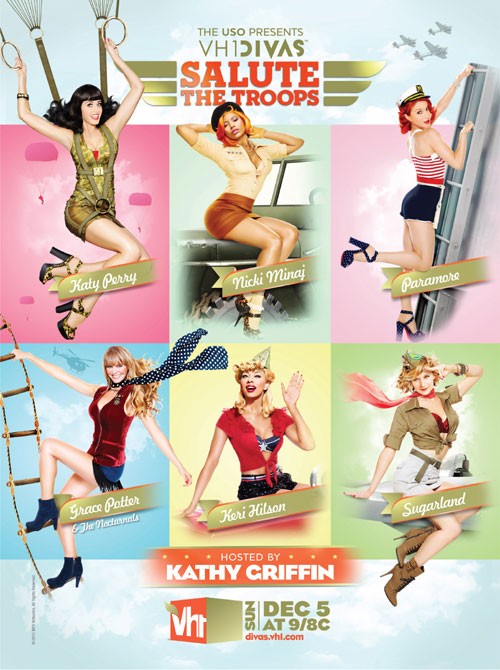 Click for more great Katy Perry pictures: