VH1 Airs 'Jersey Shore' Marathon & New 'My Big Friggin Wedding' Mon. Nov. 15

It's a fist-pumping takeover on VH1 on Monday, November 15, beginning with a marathon of the complete first season of "Jersey Shore" from 12 p.m. to 9 p.m. followed by an all new episode of "My Big Friggin Wedding" starting at 9 p.m.

Ever wonder what a Snooki and The Situation wedding might look like? Find out on "My Big Friggin Wedding" Monday, November 15 @ 9 pm when Danny continues to put pre-nup pressure on Tammie who thinks she's pregnant and a drama-filled bridal shower leaves Alyssa and Tyler wondering if the drama will be even worse on their wedding day.

Amanda gets a true Italian cooking lesson from Matt's mom and Megin hopes Johnny's obsession with his meatball empire will stop or enable them to support their future family and pay for their wedding.

Meanwhile, newly unemployed Sandra keeps herself busy with wedding planning as she and Joey get crazy about adding feathers and flowers to every aspect of the wedding's décor.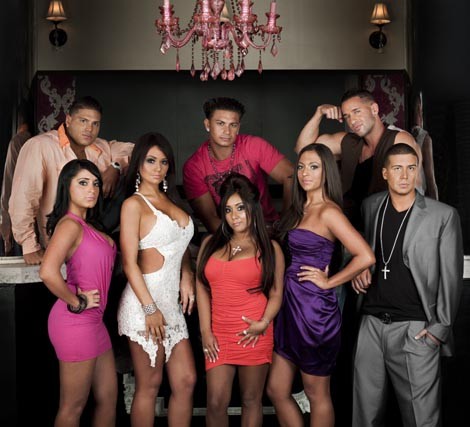 More: Celeb Photo Features | Fashion Photo Features
Click for more great Jersey Shore pictures: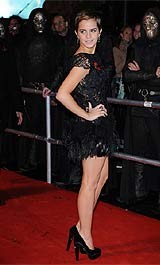 CHECK THESE OUT!
Things you don't need to know: there's a Barack Obama "Love Doll" on the market. (Lemondrop)
Hilarious video of a dude playing "Rock Band" and getting just a *little* upset over his score. (College Humor)
Are comedians who have messed up personal lives funnier than the ones who don't? (Lemondrop)
Emma Watson forced herself on Daniel Radcliffe (The Frisky)
That Kim Kardashian themed credit card for kids? Yeah, not such a good idea. (PopEater)
Should Katy Perry do Playboy? (Gabby Babble)


Links from all over the web, right here on Starpulse!