Very Pregnant French Actress Charlotte Gainsbourg Wears See-Through Dress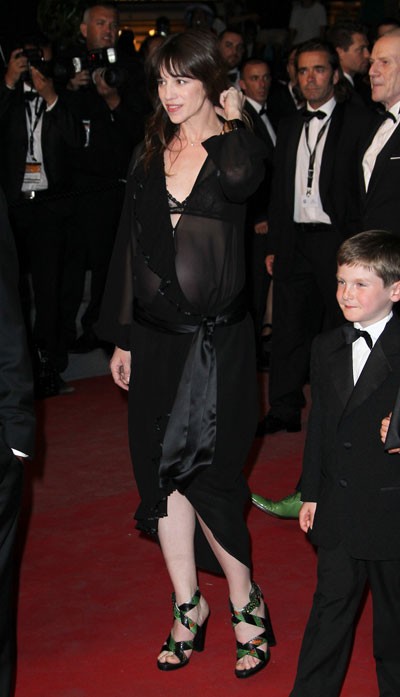 A pregnant Charlotte Gainsbourg opted for a sheer black dress at the red carpet arrivals for the film "Melancholia" at the Cannes Film Festival yesterday.
What do you think of her daring dress? Did she make a questionable fashion statement or should pregnant women be allowed to let it all hang out without worrying about what others think?
In the film, two sisters find their relationship challenged as a nearby planet threatens to collide into the Earth. Kirsten Dunst also stars.