'Veronica Mars' Cast To Make An Appearance At 2013 Comic-Con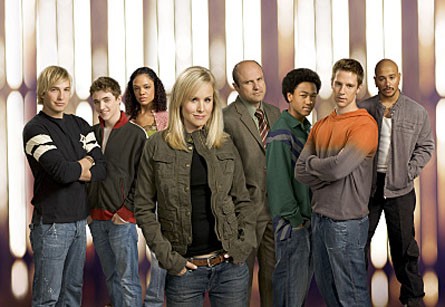 Kristen Bell and her Veronica Mars co-stars are set to reunite for a special fan event at San Diego's Comic-Con in July.  The cast will get fans energized for the film adaptation of the cult TV show by debuting exclusive movie footage at the annual comic book convention on July 19th.

Creator Rob Thomas and Bell are throwing the private event at Comic-Con for fans who have contributed $150 or more to the Kickstarter.com campaign set up to finance the upcoming Veronica Mars movie project.  Thomas is also in talks with convention organizers about putting on an official panel discussion at Comic-Con.

It is rumored to feature a Q&A session with Thomas, Bell and others signing autographs at the Warner Bros. booth

Thomas began the online fundraiser last month in the hope of pulling in $2 million for his Veronica Mars movie dream; the target was hit less than 24 hours after its launch.
In other Veronica Mars news, one of the main characters of series star Jason Dohring officially join the project.
The Kickstarter page has pulled in more than $5.2 million to date.