'Veronica Mars' Cast Reunite For Web Spin-Off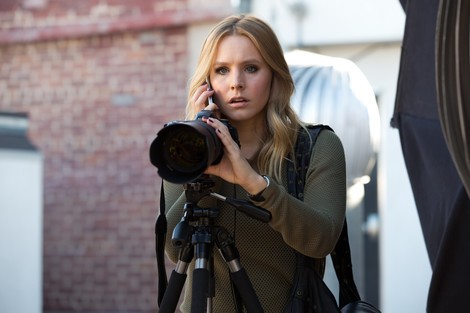 Kristen Bell and her "Veronica Mars" co-stars are appearing in a new web spin-off called "Play It Again, Dick," according to BuzzFeed.
The program will center on series regular Ryan Hansen, who will play a version of himself, as he tries to put together a spin-off for his character, Dick Casablancas.
Bell will appear as an exaggerated version of herself, and several other stars will also make appearances, including Jason Dohring, Enrico Colantoni, Percy Daggs III and Francis Capra, who all starred in the Veronica Mars movie.
The eight-episode web series just finished filming.
The "Veronica Mars" film opened in March and made over $2 million in its opening weekend despite only appearing in about 300 theaters, good enough to make the top 10.
Producers raised money for the project on Kickstarter.