Vera Farmiga Looks Ready To Give Birth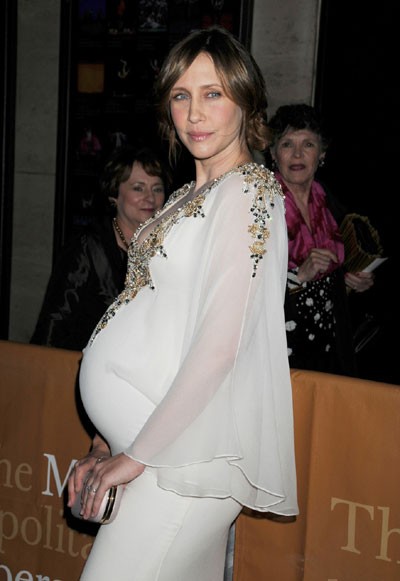 A very pregnant Vera Farmiga attended the opening night production of "Das Rheingold" at the Metropolitan Opera House in Lincoln Center, New York City, yesterday.
The actress, who gave birth to baby Finn just before starting work on "Up in the Air" in 2009, is due next month.
 
Farmiga is still planning to continue with plans to make her directorial debut this year by turning born-again Christian Carolyn Briggs' memoir, "This Dark World: A Memoir of Salvation Found and Lost," into a movie. The adaptation will be called "Higher Ground."