Venus Williams Prevented A Wardrobe Malfunction With Nipple Tape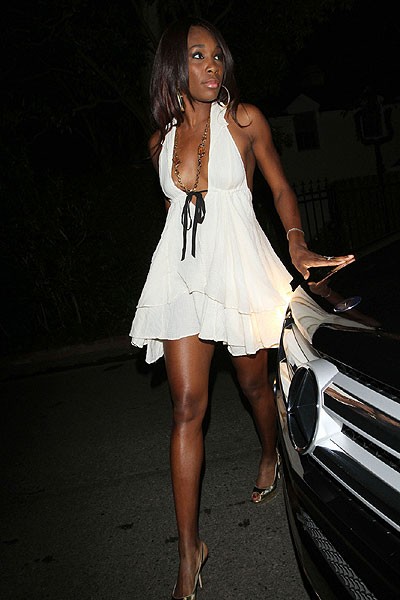 Venus Williams stepped out in West Hollywood on Monday wearing a super low-cut white frock that showed off a little more than she intended. Looks like she's got some sort of tape on there to keep her dress from exposing too much. Either that or she's got really weird nipples.

The tennis star was heading to sister Serena's - the current Wimbledon champion - house for a party.

Fun facts about Venus:
- She is a graduate of the Art Institute of Florida.
- In 2002 she became the first African-American top ranked player in the world.
- She was raised a devout Jehovah's Witness.