Venus Williams Gets 'Sporty Sexy' In Red Corset-Like Tennis Outfit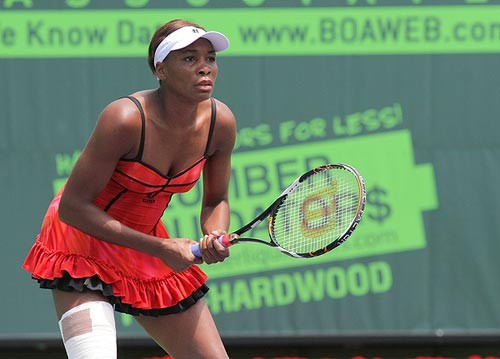 Venus Williams performed at the 2010 Sony Ericsson Open on April 3 looking like she just stepped out of bed with a red lingerie-like tennis dress.

She has worn the dress before. At a press conference last month she explained, "The motif is really about sporty sexy, and kind of that whole attitude of bringing that to my game.  I usually don't wear red. This is kind of new for me."

The tennis ace has her own clothing line, EleVen, which can be worn on the tennis court or on the streets with interchangeable pieces.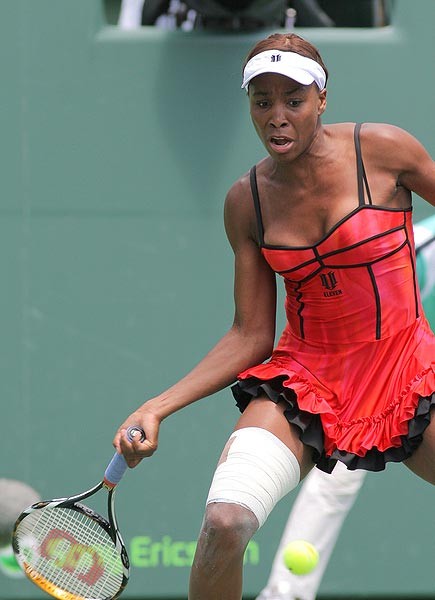 ^ click for next image ^
Click the pics for larger images:
- Click here for more Venus Williams pictures! -