Venice Beach Was THE Place To Be For Celebs This Weekend (Photos)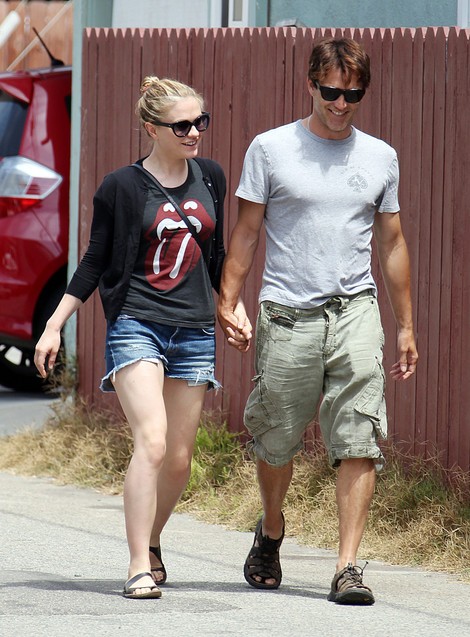 Stephen Moyer and Anna Paquin strolled down to the Venice Beach boardwalk for a late breakfast on Saturday. The "True Blood" couple smiled for the cameras as they made their way to a beach bar.
Rosario Dawson  wore a black sundress and rode a bicycle with a group of friends on Saturday. Dawson currently stars in "Zookeeper" opposite Kevin James.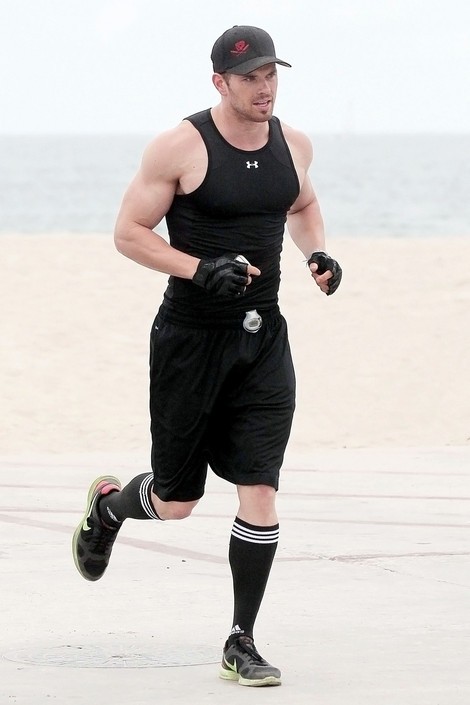 A very fit Kellan Lutz  jogged along the beach on Saturday. The "Twilight" star wore a black tank top, knee-high socks, fingerless gloves and carried a pedometer.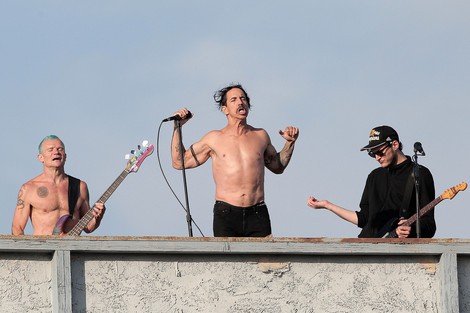 The Red Hot Chili Peppers gave a free concert from a rooftop while filming a music video on Saturday. The performance featured Anthony Kiedis, Flea, Josh Klinghoffer, and Chad Smith.