VenetianPrincess Discusses Being the Most Popular Female on YouTube

The woman behind the number one most popular female channel on YouTube,
VenetianPrincess
, recently sat down with us to discuss her hit video channel & how she does it all as a one-woman show. She also talks about her popularity and her love for the stars she parodies. Take note,
Miley Cyrus
fans.
Starpulse
: You're the most popular female on YouTube with the videos in which you parody celebrities. Right now there are roughly 100 videos, more than half a million subscribers, and how many millions of combined video views are there?
VenetianPrincess
: I think right now it's about 125-million.
SP
: That's insane! This all makes you the most popular female on YouTube. You're more popular than Miley Cyrus. Who are some of the dudes that you're competing with for the overall number one spot?
VP
: Right now it's the
Jonas Brothers
and
Fred
from
iCarly
. Who else is there?
Whatthebuckshow
. He's great. He's actually a friend of mine. It's basically all kinds, but I talk to pretty much all of them. I think we all have kind of like a friendship. The only people I haven't talked to are the Jonas Brothers.
SP
: What do you think is that magical thing that you have in your videos that sets you apart from the crowd on YouTube?
VP
: I think the success started last year when I posted my "7 Things" spoof of
Miley Cyrus
. That's when it really blew up. I think that it was basically luck that that video happened to be featured and it was topical. At the time people were searching for it, kids started going to school and telling all their friends and then they told their friends, and then I just became big from that video.
Miley Cyrus - 7 Things - Spoof


SP
: You write, you act, you sing, you do all of the editing yourself and you're a trained coloratura soprano. You've also toured with stage productions and you came out of the pageant world as well. How did you get into making the videos?
VP
: This has always kind of been in the forefront since I was eight years old. I always had an interest behind the scenes, behind the camera, so when I was eight my dad actually bought me a video camera for my birthday and that's when it all started; so I've been doing home videos since I was eight. I had like 100 videos on VHS, so it's always been something that I did. The only people that had seen my videos before [YouTube] were my friends and family. Then YouTube came along it kind of opened up this whole audience of the world which was really amazing.
SP
: Who are some of your influences?
VP
: Definitely
Weird Al
, he's the only person who does satire like that. I try to do it a little bit different though; with Weird Al he will take a song and parody it to a whole different story. I like to try to emulate the look of the original music video and obviously I love to transform myself into different people like
Britney Spears
and
Katy Perry
. I love getting the makeup to look like them, so that's the main difference between that.
SP
: You recorded a parody album, have any of the celebrities contacted you about your parodies of them?
VP
: Miley Cyrus commented on the video on her official YouTube (the one that she has with Mandy Jiroux), and the only thing that she had said was "Oh my God, you have the biggest eyes I've ever seen" and she didn't say anything about the video itself, so I was kind of disappointed with that, but on Twitter she had actually tweeted the video a while back and that was really exciting for me. Then I did a spoof of Octomom, and
Adrianne Curry
from
America's [Next] Top Model
posted that on her MySpace and wrote a blog about it saying that she thought it was hilarious.
SP
: I loved the Octomom; I watched it again this morning. (Laughing)
VP
: (Laughing)
SP
: It was great.
VP
: Thank you!
Octo-Mom Song (Parody of "Low")


SP
: Do you have any plans to tour?
VP
: Oh absolutely! We're actually in talks of doing that. I would be headlining the tour and we're trying to figure out right now where people are demanding me.
SP
: Do you have a favorite celebrity to make a parody about?
VP
: I am a Britney Spears fan; I have been forever, so I really like to parody her. I'm going to be doing one of
Circus
. Miley Cyrus, I really enjoying parodying her as well, but I tend to do more of those things because I get a lot of requests. I [also] want to say that a lot of people think that I'm making fun of the celebrities. I get a lot of hate mail from Miley Cyrus' fans. I only parody people that I admire and whose music I like.
SP
: Any advice for the young people out there who see what you do in that you're doing it all by yourself with the videos and songs, on how to move forward and maybe grow up one day and be just like you?
VP
: Just try to be original and as creative as you can. I think that one of the problems in YouTube is that everyone just wants to throw something up that takes little time. My videos can take up to 200 hours of editing and shooting because I play all of the characters it's a really long process. I think that the main thing is to put as much work into it as you can. Don't rush it.
SP
: Before we go, any last thoughts that you want the world to know about VenetianPrincess?
VP
: Basically just who I am. I'm a one-woman show. I do everything myself. I am the #1 most subscribed female because of my viewers, because they tell their friends, so they've made me who I am. They're amazing.
Story by
Eric Stromsvold
Starpulse contributing writer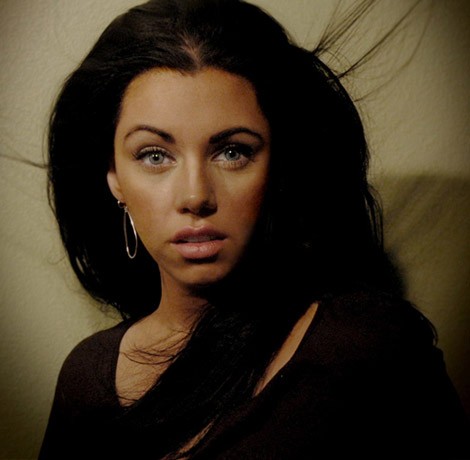 Image © VenetianPrincess