Vanity Fair Editor Compares Gwyneth Paltrow To North Korean Dictator Kim Jong-un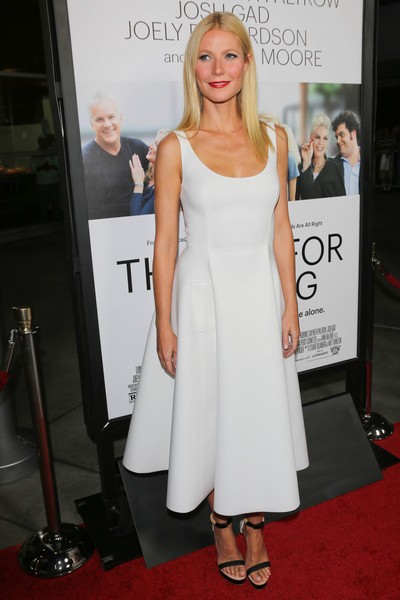 Gwyneth Paltrow reconsidered her boycott of Vanity Fair after speaking with editor Graydon Carter during a phone call last autumn.
When the actress learned Carter and his publishing team were planning an eye-opening feature about her, Paltrow reportedly sent an email out to her famous friends urging them to avoid speaking to the publication.
Carter wound up having a frank conversation with Paltrow and has opened up about the feud in the editor's letter for the March edition of Vanity Fair. He also compares her to North Korean leader Kim Jong-un.
"Not to bore you with the details, but the whole Vanity Fair - Gwyneth Paltrow brouhaha began innocently enough at a routine morning editorial meeting last spring," Carter wrote.
 
"We were reviewing assignments and batting around story ideas, and at one point I idly mentioned that I would be interested in reading something on Gwyneth Paltrow... She asked that (her friends and family) not speak to Vanity Fair about her, or about anything else ever again. Ever. Never. Kim Jong-un couldn't have issued a more blanket demand.

"And then things just went haywire... In October, Gwyneth called me. We talked for about 20 minutes about the story and her reaction, or over-reaction, to it. At one point, she asked my advice as to what to do to get the 'haters' on her side. I suggested putting on 15 pounds. I joked that it works for me. She replied I had put on much more than that. Which I thought was fair and funny."
The expose on Paltrow will be included in the March issue.