Vanessa Minnillo Isn't Barefoot, But She's Pregnant & Posing With A Washing Machine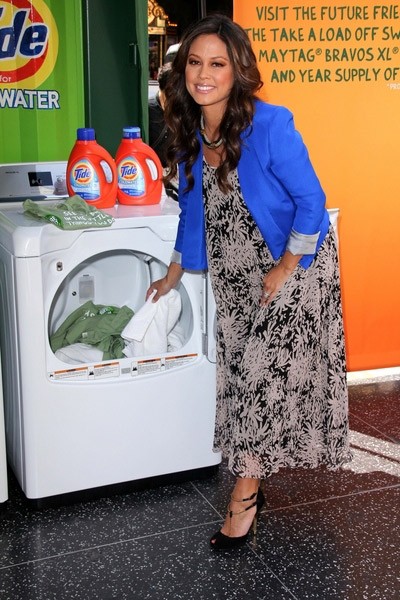 Vanessa Minnillo launched Procter & Gamble's "Take a Load Off" campaign for Earth Day in Los Angeles yesterday. The pregnant star wore a printed flowing dress paired with a bright blue blazer.
The campaign urges consumers to switch to cold water laundry to save energy and cut down on utility costs. Heating water can account for up to 80 percent of the energy used per wash load.
Vanessa and her husband Nick Lachey married in secret last summer. Fun facts: Nick's ex-wife Jessica Simpson is also expecting a baby any minute. And Jessica's ex Tony Romo just welcomed his first child - a son named Hawkins.
See more photos of mommy-to-be Vanessa...