Vanessa Minnillo Designs Shoe For Military Charity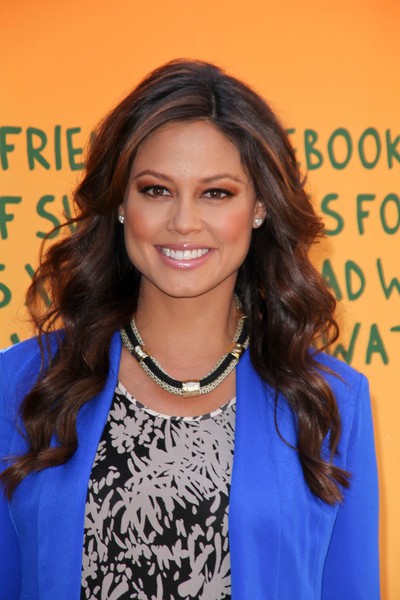 Pregnant actress Vanessa Minnillo can add designer to her resume after creating a special shoe for charity.

The Wipeout host, who is expecting her first baby with husband Nick Lachey next month, has teamed up with footwear and accessories company ShoeDazzle to make the one-off heels, named Monroe after screen icon Marilyn Monroe.

The stiletto boots, which feature faux black snakeskin and military-inspired buckles, will be sold to benefit Operation Shower.

Minnillo says, "I am so thrilled to be able to raise awareness for a great charity like Operation Shower. Growing up, my father was in the Air Force, so I have an understanding of what it's like to have a loved one overseas during life's biggest events."

"ShoeDazzle has provided me with a fun and fashionable way to support the military - and new moms!"

Operation Shower is a non-profit organization dedicated to celebrating and honoring military families by providing joyful baby showers for expectant moms whose husbands are deployed. Since its inception in 2007, Operation Shower has showered more than 800 military moms from the Army, Navy, Air Force, Marines and National Guard on military bases and other locations.