Vanessa Hudgens Wears A Sexy Black Cutout Dress To 'The Carrie Diaries' Premiere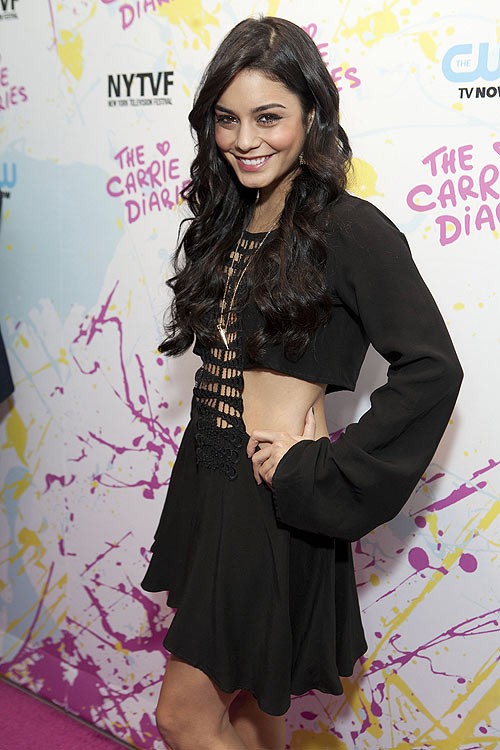 Vanessa Hudgens wore a sexy black cutout dress to the premiere of The Carrie Diaries at the SVA theater in New York City's Chelsea district Monday night.

Vanessa doesn't star in the show, but her new boyfriend, Austin Butler does, alongside AnnaSophia Robb; who plays title character Carrie Bradshaw in the Sex And The City prequel.

The Carrie Diaries follows Bradshaw throughout her senior year of high school and is set to premiere in January.

Vanessa's new project also debuts early next year; she stars with Selena Gomez, Ashley Benson and James Franco in Spring Breakers, which is due in theaters March 5.

The film follows a group of girlfriends who rob a diner to fund their trip to spring break but find themselves in trouble with the law and with a local drug dealer.

Check out pics of Vanessa, Selena, Ashley and co-star Rachel Korine on the set of the film, riding Vespa scooters in bikinis.