Vanessa Hudgens Wears A Daring Black Dress To The 'Gimme Shelter' Premiere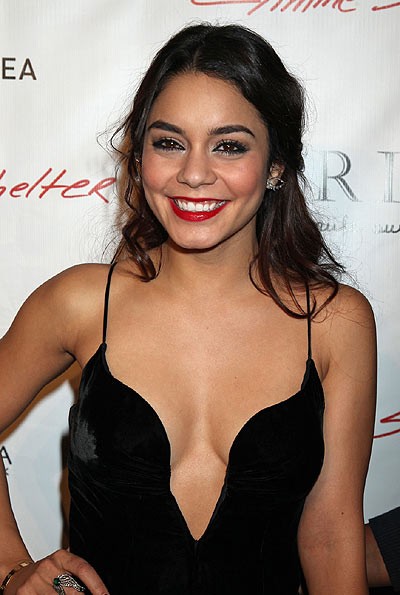 It's been a sexy week for Vanessa Hudgens, who stars in the upcoming pregnant teen drama Gimme Shelter (out Jan. 24), about a teen girl whose family pushes her out after falling pregnant.

The film is based on a true story.

The actress was spotted in a very daring low-cut, backless gown at the InStyle & Warner Bros. Golden Globes afterparty on Sunday night; and on Tuesday night she opted for an equally daring low cut black dress for the premiere of her new film.

Vanessa changed her look drastically for the film, with short, ratty hair, lip and nose piercings and baggy clothes -- a far cry from how she looks in these photos.