Vanessa Hudgens Was Soaked By Angry Local On Spring Breakers Set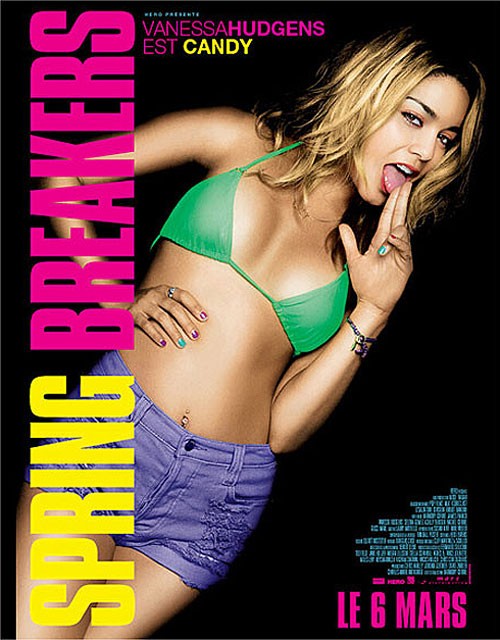 Vanessa Hudgens got a soaking while shooting new party movie Spring Breakers when an angry local sprayed the cast with a hose because she was fed up with their noise.

In the film, Hudgens and Selena Gomez play college students who go wild on their spring break vacation, but the shoot proved too realistic for some residents in St. Petersburg, Florida.

Hudgens reveals one woman flew into a rage when filming continued to 4am in a parking lot, and she took revenge by hurling water on the set.

The actress tells the New York Post's gossip column Page Six, "We were honking our horns and being loud and obnoxious... and this woman puts her lights on and starts screaming profanities and threatening to call the cops.

"She grabbed a water hose and started spraying over the fence at us."

The movie, directed by Harmony Korine, is due for release later this year.