Vanessa Hudgens Sizzles In A Nude Jumpsuit At 'Frozen Ground' Premiere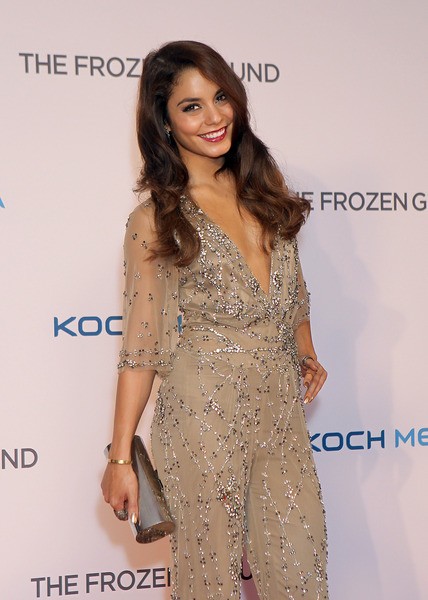 It can be tough to make a jumpsuit look sexy, but Vanessa Hudgens did just that at "The Frozen Ground" U.K. premiere on Wednesday. The actress wore a Jenny Packham nude colored ensemble embellished with sequins and crystals.
Hudgens will be playing a prostitute in the upcoming film, which is based on the real-life serial killer Robert Hansen. She portrays Cindy Paulson, who escaped from Hansen and ultimately helped police arrest him in the 1980s.
Hudgens, 24, who shot to fame in Disney's "High School Musical" franchise, is no longer keen on playing the good girl. She most recently starred as a college girl gone bad in Harmony Korine's racy movie "Spring Breakers."
"The Frozen Ground" also stars John Cusack and Nicolas Cage, and will hit theaters Friday, July 19.
Check out more photos of Hudgens at the premiere...