Vanessa Hudgens Shows Off Her Legs In Daisy Dukes & Platform Heels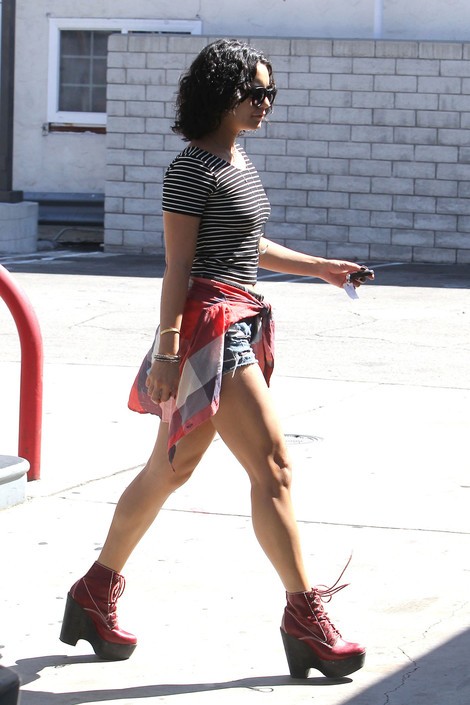 We spotted Vanessa Hudgens stopping by a gas station in Los Angeles on Friday. The actress wore tiny denim shorts, red platform heels, a black and white half shirt, and a plaid shirt wrapped around her waist. She accessorized with giant sunglasses and a silver crescent moon necklace. The actress was on her way to Milk Studios for a photo shoot.
Hudgens stars in the upcoming film "Spring Breakers" opposite Selena Gomez, Ashley Benson and James Franco. It centers on four college girls who wind up in jail after robbing a restaurant in order to fund their spring break vacation.
She also appears in "Gimme Shelter" and "Machete Kills." The former "High School Musical" star is definitely shedding her good-girl image by embracing more grown-up roles.
See more photos of Vanessa...