Vanessa Hudgens Recalls Injury From 'Gimme Shelter' Birth Scene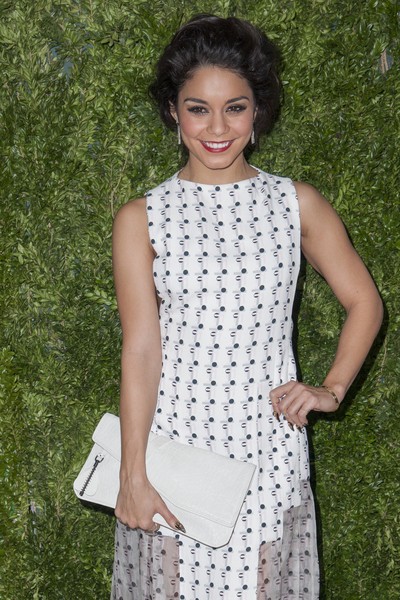 Vanessa Hudgens had difficulty filming Gimmie Shelter - and not just due to the film's dramatic themes.
In the movie, Hudgens plays a homeless mother-to-be named Apple who seeks support at a shelter. Rosario Dawson and Brendan Fraser star in the film as Apple's mother and father, respectively.
Hudgens tells E!'s Marc Malkin, "Every single day was definitely a challenge but one I embraced with open arms. It was just so thrilling to be able to push myself every day and see how far I could take it."
The actress actually injured herself during the movie's birth scene. She shares, "Probably the most physical and emotionally draining scene was my birthing scene. I've never shot a birthing scene and I ended up popping blood vessels in my face."
Vanessa also says she developed a connection with the infant the production used in the film. "I just had so much love for her but afterwards they call 'cut' and take the baby away and I'm just left there hanging."
The actress put on 15 pounds for the role, which she later shed with "a lot of exercise."