Vanessa Hudgens Named The New Face Of Bongo Jeans (See Pics)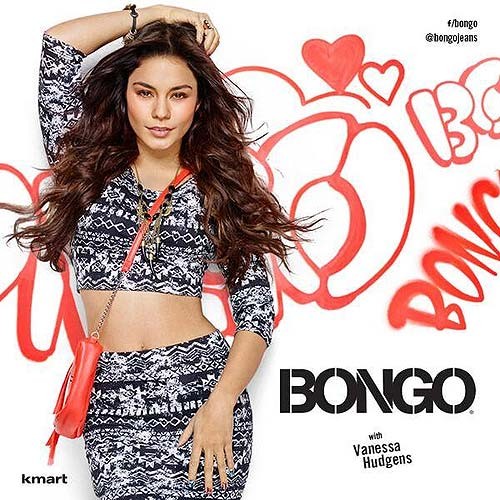 Vanessa Hudgens is the new face of Bongo jeans.

The sexy Spring Breakers star was recently named the clothier's newest representative, and she appears in a new campaign for the Spring 2014 line.

"I really love Bongo because their clothes are super stylish and fashion forward. Their jeans make everyone look amazing," the actress said in a statement.

Vanessa revealed the new campaign on her Twitter on Tuesday, writing, "So EXCITED to finally show you my new BONGO campaign. Follow @Bongojeans to see more from our photo shoot!"

The actress, who stars as an abused pregnant teen in the forthcoming "Gimme Shelter" (opens Jan. 24), says her personal style is "constantly evolving."

"One day I'll feel super bohemian and the next day, I'll want to feel completely chic," she adds. "It really just depends on the day and my mood."

Vanessa follows the likes of Kim Kardashian, Nicole Richie, "Spring Breakers" co-star Ashley Benson and most recent Bongo girl AnnaSophia Robb. She's also the second Vanessa to rep the line -- former MTV host Vanessa Minnillo was a Bongo girl in 2007.