Vanessa Hudgens Lifts Her Shirt At A Laker Game - Is She An Exhibitionist?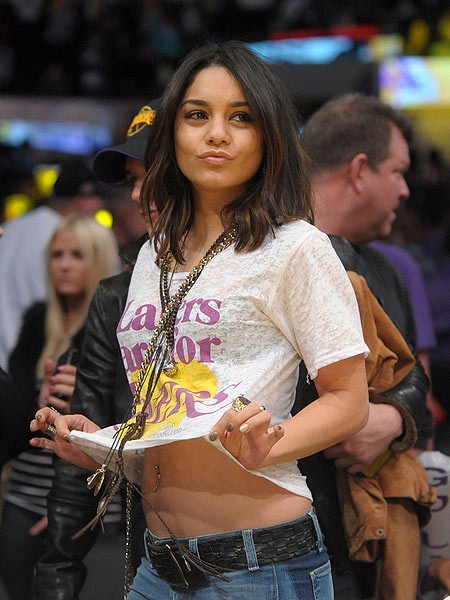 Amidst a recent scandal where several racy images of Vanessa Hudgens (actually they're pretty x-rated) were leaked by cyber-thieves, the actress was at the Staples Center in Los Angeles Sunday lifting up her Lakers are for Lovers t-shirt to show off her sexy belly and pierced navel. She was there with rumored boyfriend Josh Hutcherson to catch the game between the Lakers and New Orleans Hornets. 
Vanessa isn't the only star who's been targeted by hackers - several young celebrities, including Scarlett Johansson, Natalie Portman, and Miley Cyrus, have also been targeted, and rumors abound that the thieves have acquired personal photographs of theirs, too, with intent to release them to the public.
The recent photo leak wasn't the first time it's happened to Vanessa though - she took some "self-portraits" of herself in her birthday suit in 2009 intended for then boyfriend Zac Efron; and even more photos leaked back in 2007.

The first time she said she was embarrassed and that she regretted the pics; the second time she said it "was a private thing."

"It's screwed up that someone screwed me over like that," she told Allure magazine. "At least some people are learning from my mistakes."
Perhaps she should learn from her own mistakes and get a restraining order put on her camera.

This third time around Vanessa went straight to the FBI to try and root out whoever seems to be targeting her with these leaks of her "personal" photos.

Interestingly enough, all three leaks coincided with a new film or project she had coming out.

But maybe she likes this kind of attention. Could she be an exhibitionist?

Vanessa's been flaunting her bod quite a bit lately: she signed on to be the new face of the Candie's clothing line, known for their sexy ads, back in January; she did a sexy video and photoshoot for Details magazine in February; spent a day out in fishnet stockings and a velour dress; and she did a cover shoot in a bikini for Shape magazine.
By the way, Vanessa's got not one, but two films in theaters now, Beastly and Sucker Punch (the latter in which she appears in several skimpy outfits, hmmm).

So is Vanessa using her body to promote her projects, or does she just like to show it off?

Vanessa's been looking to get more "grown-up" roles now that her High School Musical ride is over.

"I'm not the same girl I was five years ago. Hopefully with the choices I'm making, people will start to see that I'm not just little Gabriella," she says.

Maybe five years ago she was different, but it seems that she's still the same girl she was four years ago - when her first racy photos surfaced.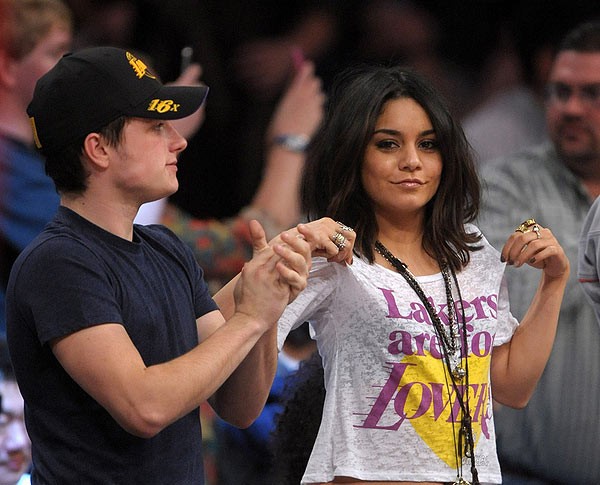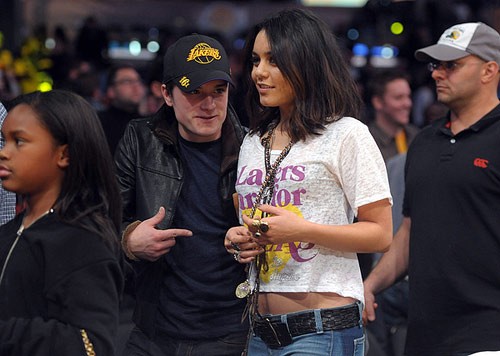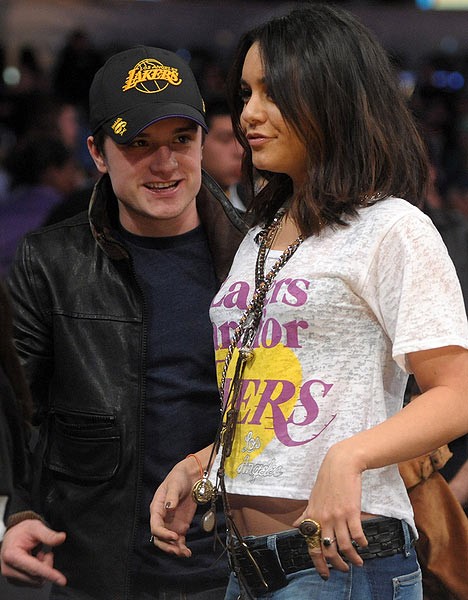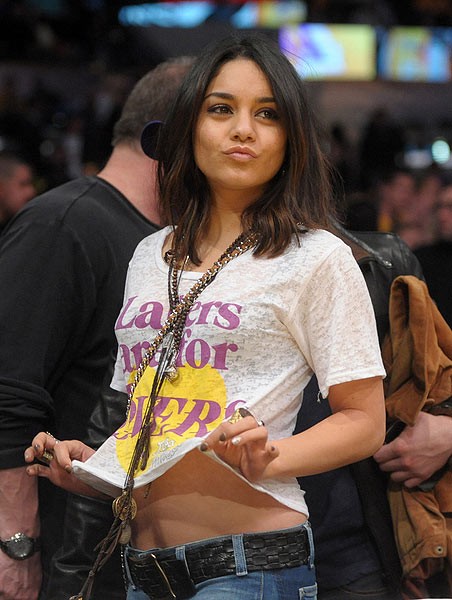 More: Celeb Photo Features | Fashion Photo Features
Click for more hot Vanessa Hudgens pictures: