Vanessa Hudgens Is Gorgeous In A Strapless Yellow Dress At 'Journey 2' Premiere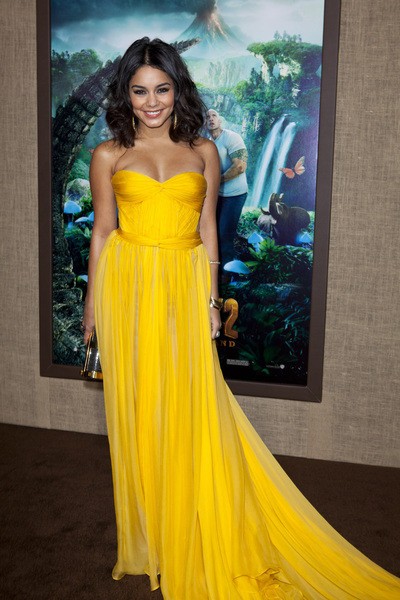 Vanessa Hudgens stood out on the red carpet at the "Journey 2: The Mysterious Island" Los Angeles premiere yesterday. She wore a vibrant yellow gown that showed off her caramel skin tone.
The actress recently auctioned a dress for charity that she wore to the 2011 MTV Video Music Awards. She said, "Cancer touches all of our lives in some way and I am honored to donate this gorgeous Candie's Couture gown to help to raise funds and awareness for this important initiative."
In her new film young explorer Sean Anderson (Josh Hutcherson) follows a mysterious distress signal to a remote island and embarks on a daring rescue mission while encountering a vast array of mythological creatures.