Vanessa Hudgens Is All Legs At ShoWest Awards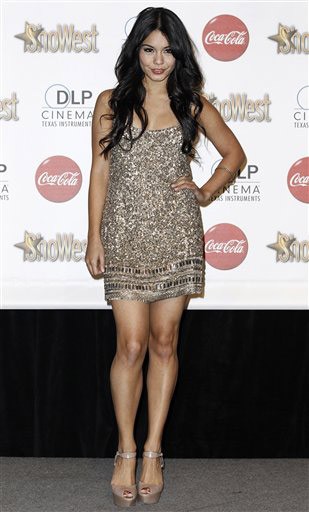 Vanessa Hudgens won the "Female Star of Tomorrow Award" at the ShoWest Final Night Talent Awards in Las Vegas Thursday. She looked mighty fine in a glittering gold shift dress.
The "High School Musical" actress was stunned she was nominated for the coveted accolade. She said, "I can't tell you how proud and blessed I feel to be here. I've been doing this since I was three, so that makes for about 18 years."
Other winners at the bash included "The Hangover" star Zach Galifianakis, who was named "Comedy Star Of The Year," while "Breakthrough Female Star of the Year" went to Amanda Seyfried. Will Smith's son Jaden was named the "Breakthrough Male Star of the Year" at a ceremony earlier this week. Sam Worthington was named "Male Star of the Year," while Katherine Heigl landed the female trophy. 
Jerry Bruckheimer was honored with a Lifetime Achievement Award. And then blew the whole place up after his acceptance speech.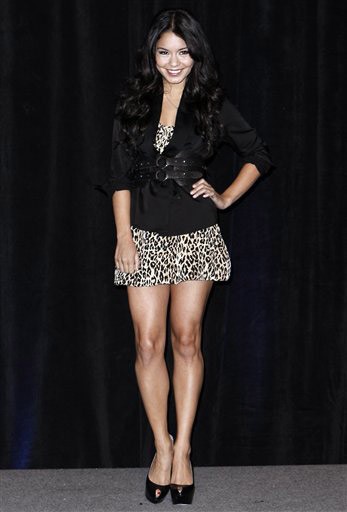 ^ click for next image ^
Click the pics for larger images: