Vanessa Hudgens, Her Plunging Neckline & Her Sister Attend 'Iris' Premiere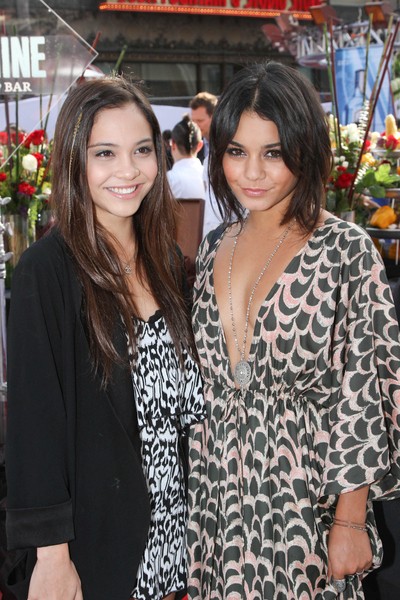 Vanessa Hudgens and her sister Stella attended the "IRIS: A Journey Into the World of Cinema" by Cirque du Soleil world premiere in Hollywood yesterday.
The actress wore a maxi dress with a very low neckline, and a necklace that accentuated the point.
Vanessa stars in the upcoming film "Journey 2: The Mysterious Island." The film centers on the fabled island that became the basis for such books as "Treasure Island" and "Gulliver's Travels." Dwayne Johnson also stars.