Vanessa Hudgens Heats Up The Red Carpet At The MTV Movie Awards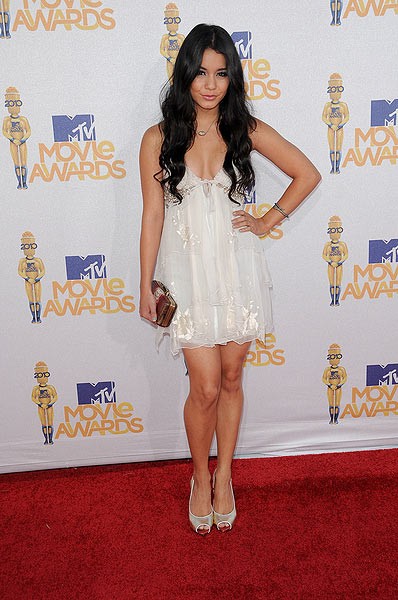 Vanessa Hudgens showed a little bit of cleavage at the MTV Movie Awards last night in a short, white frock embellished with some sequins. She looks good, as always, but we think our Disney girl needs to mix up her style a bit. What do you think?

The "High School Musical" star recently said she's going to replace some of the "old" actresses in Hollywood: "All the actresses I love are getting old and I'm like, 'Who's going to replace them? You guys can't get old.' But, at the same time, I guess it's my turn."

Yikes! Put the claws away, Vanessa.

She stars in the upcoming film "Beastly" alongside Mary-Kate Olsen. In the film, a curse transforms a handsome and arrogant young man into everything he detests in a contemporary retelling of "Beauty and the Beast."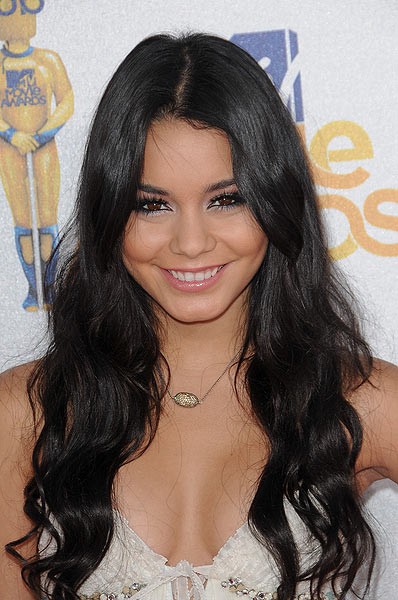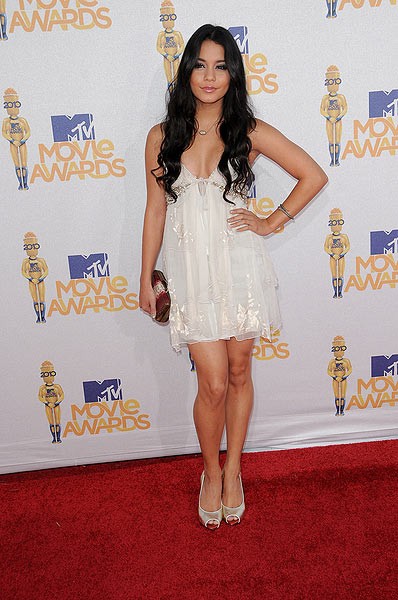 Click for more great Vanessa Anne Hudgens pictures: