Vanessa Hudgens Hangs Out On A Yacht In A Black String Bikini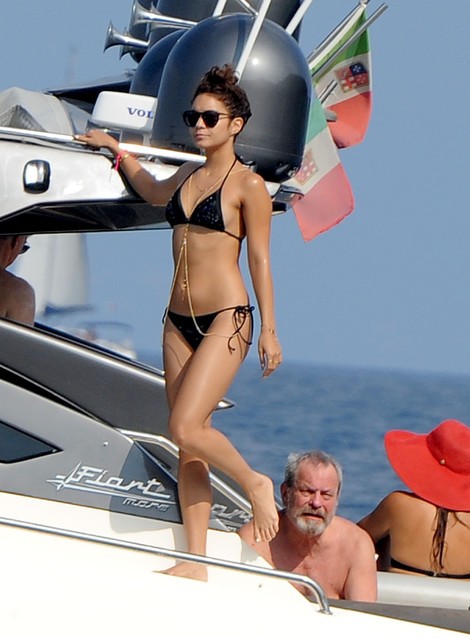 We spotted a bikini-clad Vanessa Hudgens spending time on a boat with some friends, including film directors Eli Roth and Terry Gilliam, in Italy on Friday.
The actress looked incredible in a black string bikini with gold, wispy chains hanging off her neck.
At one point, she appeared to be meditating with another friend in a swimsuit.
The actress, who is promoting her new film "The Frozen Ground," tweeted on Thursday: "SO grateful to be where I am and for my amazing fans who continue to share their love & support. Viva Italia!"

The previous day, she wrote: "So Im sitting on my balcony overlooking a port while I hear MoulinRouge play in the distance as well as a faint radio playing Italian opera."
It seems like she's having an awesome time in Europe. Who wouldn't?
Check out more sexy shots of Vanessa in a bikini...