Vanessa Hudgens Goes Blonde For 'Spring Breakers'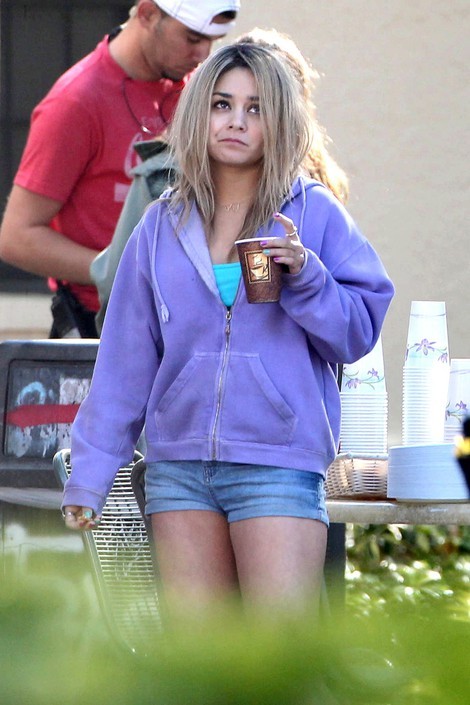 We hope Vanessa Hudgens is wearing a wig on the set of her film "Spring Breakers" because we love her naturally brown hair.
We spotted the star taking a coffee break between scenes. Vanessa, Ashley Benson and Selena Gomez are currently shooting on location in Florida.
The film centers on four college girls who go to jail after robbing a restaurant to fund their spring break vacation. They are bailed out by a drug dealer who in exchange for their freedom wants them to do some dirty work.
Over the weekend, Hudgens and Benson took a break from work and went to Busch Gardens in Tampa where they rode amusement rides all day.
Check out pics of the girls at Busch Gardens...