Vanessa Hudgens Displays Her Exemplary Twerking Skills At L.A. Nightclub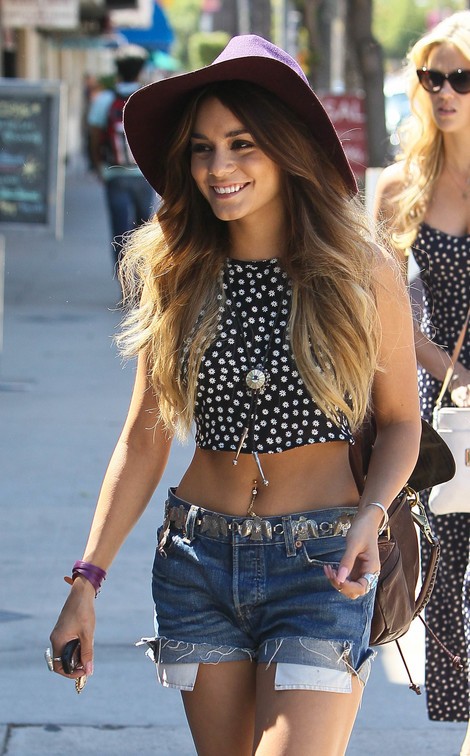 Last Tuesday, Vanessa Hudgens twerked during a performance at Bootsy Bellows.

The Spring Breakers star showed off her dancing skills in a tiny pair of leather shorts and thigh high boots as she performed with girl group YLA at the Hollywood hotspot.
Vanessa tweeted a link to a video of the performance on her Tumblr page and wrote: "Had a blast performing w/ my @YLAMusic girls last night!! Here's a peek at what went down :)."

The 24-year-old actress and the group performed YLA's song $$$sex and a remix of Bubble Butt before celebrating backstage with CIROC vodka.
YLA wrote on Twitter: "Thank you #bootsybellows for having us tonight!!! That. Was. Epic." and later added, "$$$ex is the real girl power bitchez @VanessaHudgens #werrk."

Bootsy Bellows co-owner David Arquette was present at the event along with stars including David Chappelle and Sam Worthington, while Vanessa also brought along her younger sister Stella for support.

This isn't the first time Vanessa has publicly twerked, earlier this year she showed off her talents at the provocative dance move on the Tonight Show after telling host Jay Leno about having a dance off with Madonna's performers.