Vanessa Hudgens Dazzles Australians In Orange & Silver Dress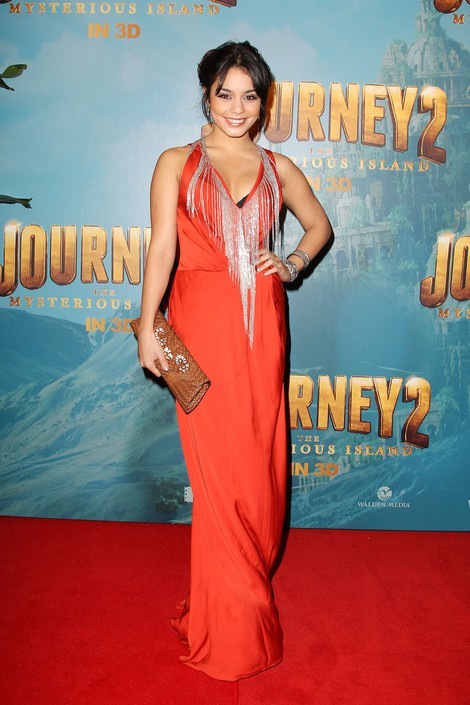 Vanessa Hudgens and Josh Hutcherson attended the Australian premiere of their new film "Journey 2: The Mysterious Island" in Sydney yesterday.

The actress looked vibrant in a bright orange gown with strands of silver chains hanging on the bodice.
The two stars also headed to Bondi Beach for a photocall promoting their new movie. In the film, Sean Anderson (Hutcherson) partners with his mom's boyfriend (Dwayne Johnson) on a mission to find his grandfather, who is thought to be missing on a mythical island.
Hutcherson and Hudgens reportedly dated during the making of the movie, but she's now in a relationship with Austin Butler.
Check out more photos from the premiere and Bondi Beach!